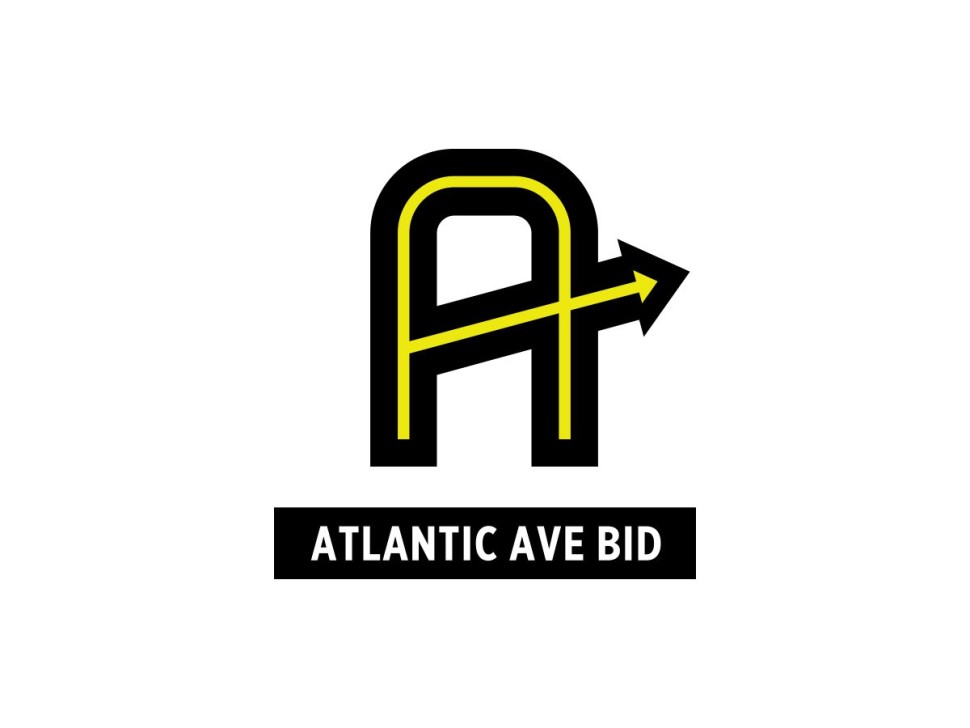 The Atlantic Ave BID was signed into law in September 2011, making it the City's 65th Business Improvement District. We jumped at the opportunity to work with this new BID from the ground up and create a distinct identity for this vibrant area in Brooklyn so close to our own home. Representing Brooklyn Heights, Boerum Hill and Cobble Hill, the Atlantic Ave BID is dedicated to promoting the Avenue's long-term economic development, all the while preserving the Avenue's rich history and diverse character.
After much discussion, research and brainstorming, the logo that we felt that best represents the dynamic and lively area was chosen as the official identity of the Atlantic Ave BID. Not only is this identity system incredibly bold and energetic, its versatility has proven its success as the BID continues to assert itself in their area through their upcoming programs and services. Along with the identity, we designed branded stationery, street banners, buttons, cleaning uniforms and the BID's social media channels.
It's always so rewarding to be a part of such a positive community organization, and we look forward to continuing to help support and improve local neighborhood initiatives. Some other local not-for-profits we've been involved with include MetroTech BID (now the Downtown Brooklyn Partnership), The Coalition for the Improvement of Bedford-Stuyvesant, SONYA, Pratt Area Community Council, Bed-Stuy Aging Improvement District and Pratt Center for Community Development.
---