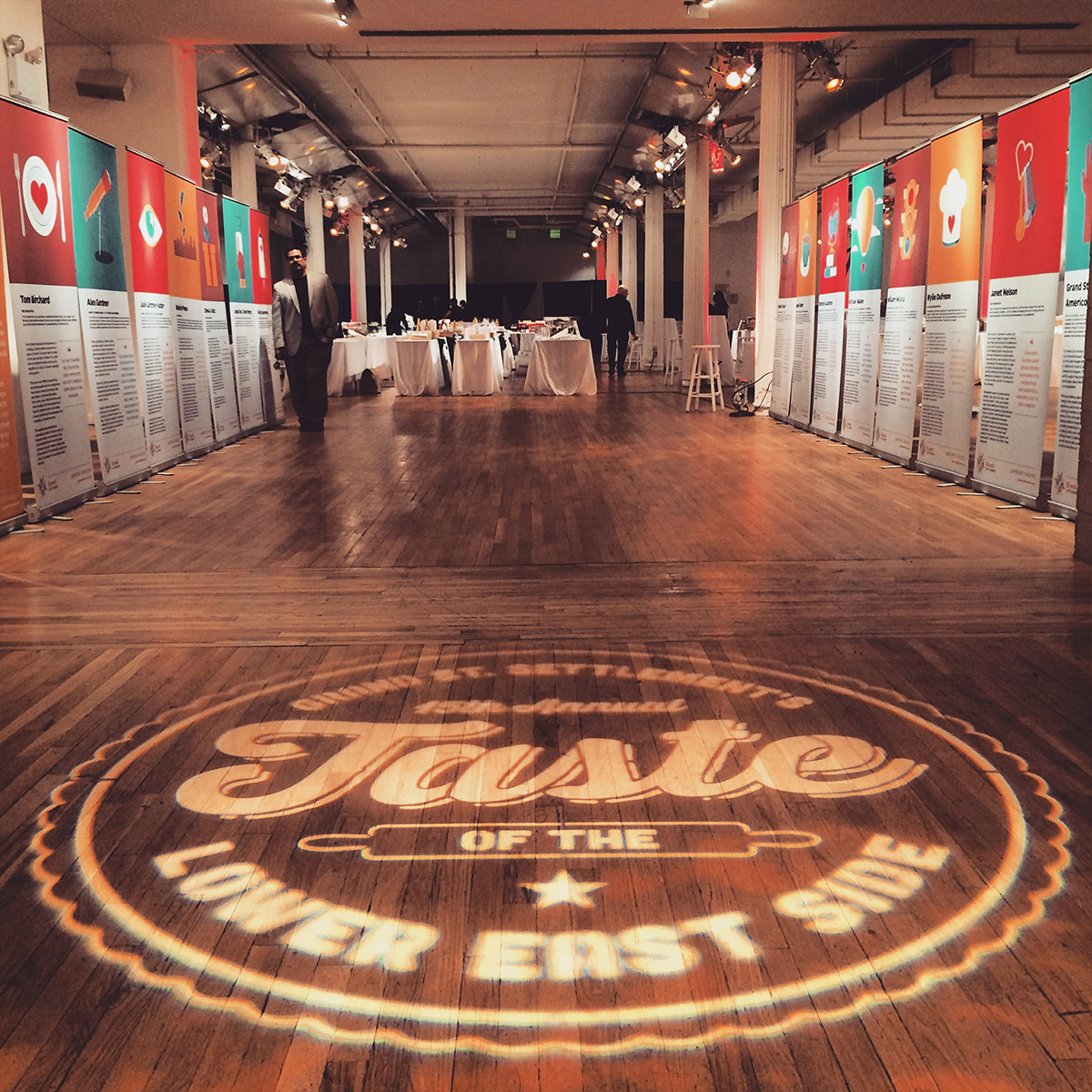 Last night, we celebrated Grand St. Settlement's Taste of the Lower East Side at the Metropolitan Pavilion. We've been gearing up for this important night for months, and we're so proud to have been a part of it for a third consecutive year.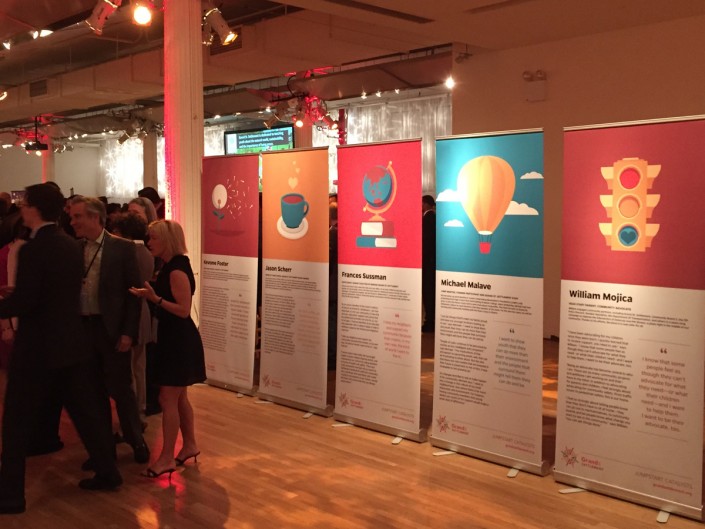 This year marks the 15th anniversary of Taste of the Lower East Side, a remarkable milestone that Grand St. Settlement wanted to recognize. We helped to brainstorm some fun and festive new additions to make this year's event special, as well as the tagline "Eat Well, Give Back." One unique feature was JUMPstart 15 in '15. This distinction honors 15 community members who have greatly contributed to the success of Taste of the Lower East Side, as well as other advocates, educators, and leaders within the Grand Street family. Each honoree was represented with a colorful freestanding banner that included a brief biography and interview, accompanied by a bold illustration that represents an aspect of their personality and contributions. We had a great time conceptualizing and creating these illustrations, and we're so happy with how impactful the end result was.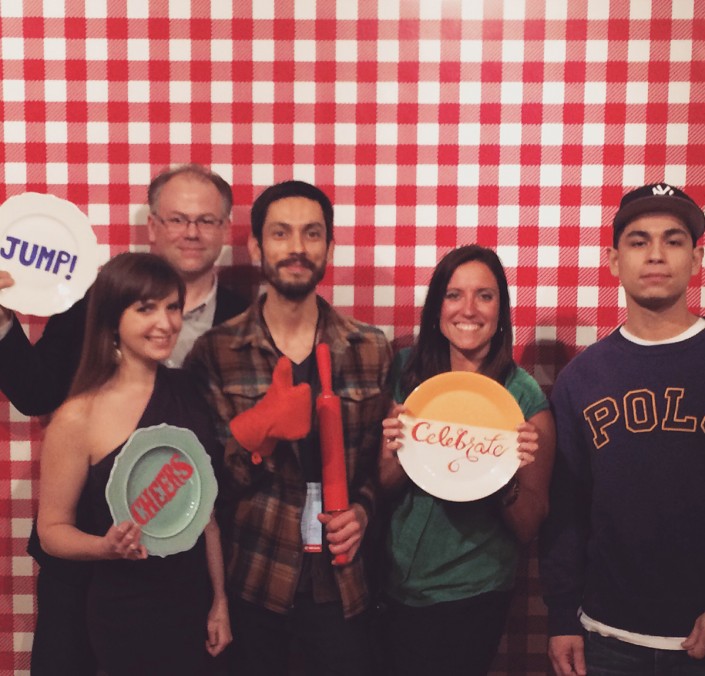 We strategized with Grand St. Settlement to develop two more interactive points of engagement which attendees could interact with directly. Both of these pieces centered around this year's theme of bringing everyone to the table. The photo booth section had culinary props including plates, hand-painted by volunteers with words that relate to the spirit of the event. Participants were encouraged to grab a plate and strike a pose in front of our tablecloth background.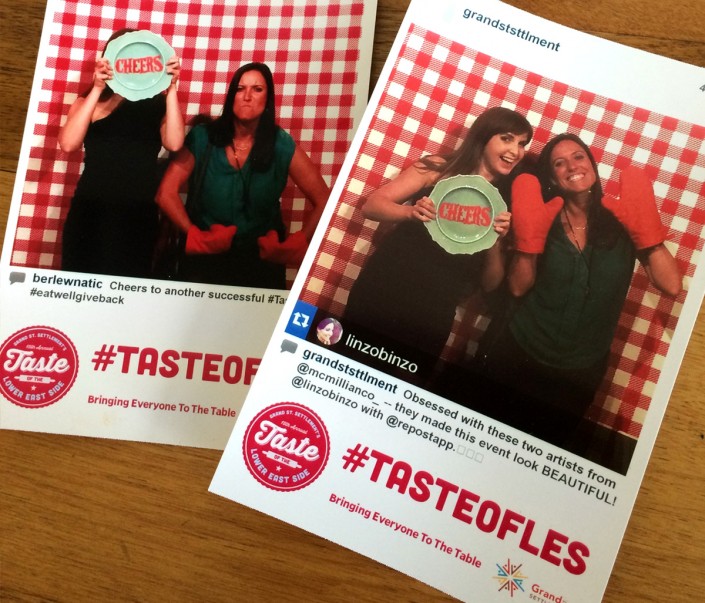 When photos were shared to social media platforms with the hashtag #TasteOfLES, they were immediately printed through the WhosEvent photobooth. (We had a lot of fun with this.)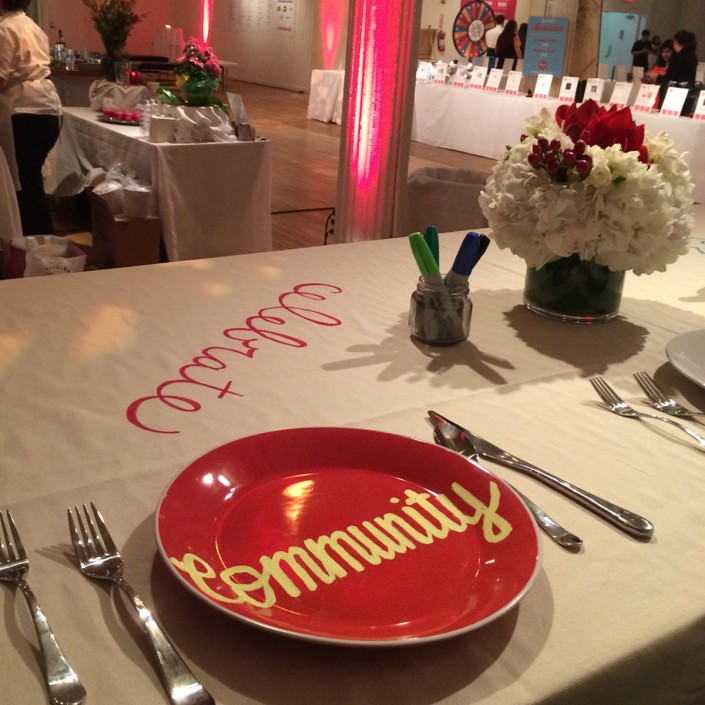 The other interactive installation brought everyone to the table much more literally– a dining table with place settings was set up on a raised platform, and guests could grab a seat and write their own messages on the tablecloth.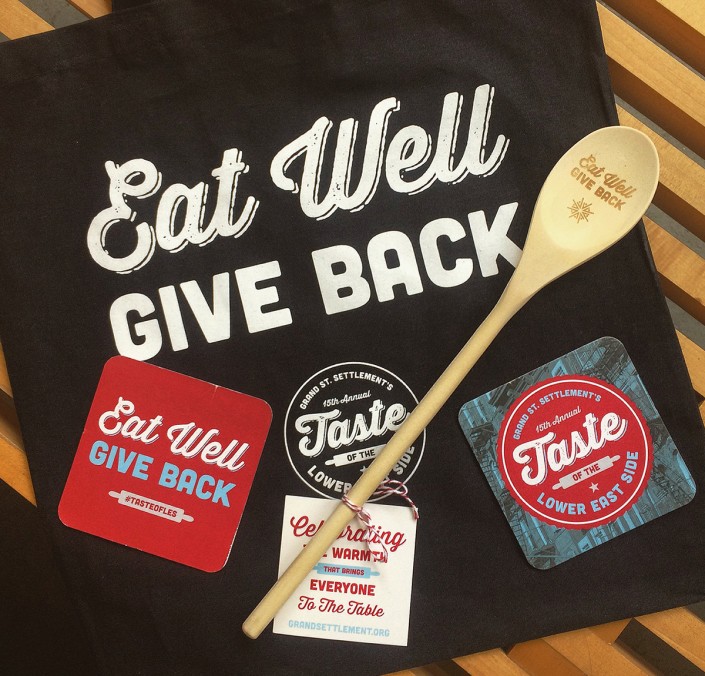 Attendees who generously made contributions of $1500 or more to the event were included in the 1500 Club, a new distinction that carries benefits for supporters and Grand St. Settlement. Part of the many perks of this membership was a festive swag-bag. We designed the tote as well as some of its surprise items, including coasters with an attractive red seam and an elegant laser engraved wooden spoon. The event tagline "Eat Well Give Back" reinforced the event branding throughout the materials.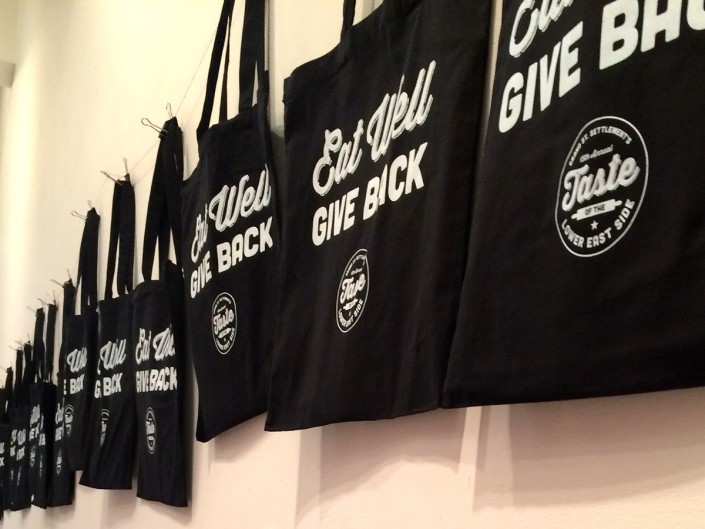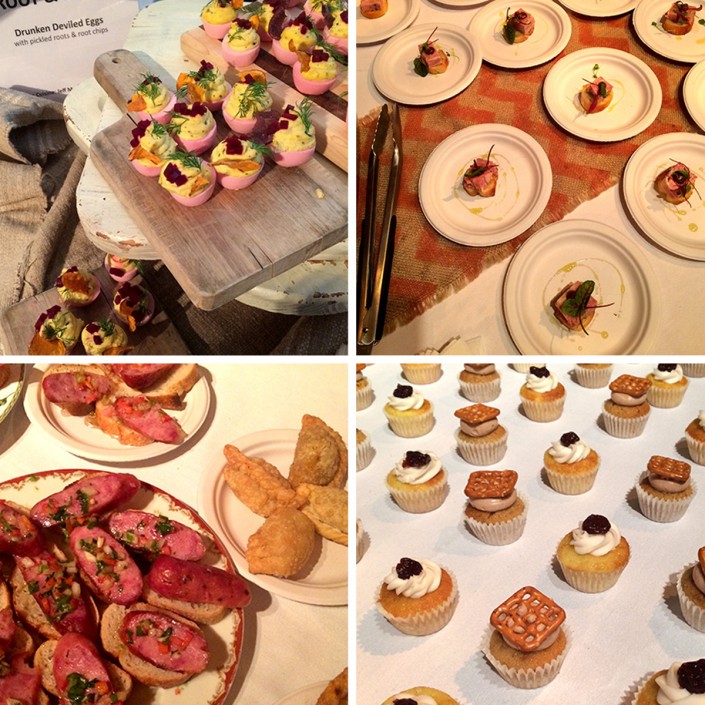 As always, the food at TLES was incredible. Fifty-eight of the Lower East Side's best restaurants served up some of their tastiest offerings. Pictured below are drunken deviled eggs with pickled roots and root chips from Root & Bone (top left), housemade pate de campo from Balvanera, mini empanadas and chorizo over toast with chimichurri from Charrua, and pretzels & beer and old-fashioned boozy cupcakes from Prohibition Bakery. But these are just a small taste of all of the incredible dishes we got to try!
The 15th Annual Taste of the Lower East Side exceeded expectations by raising over $450,000 to support Grand St. Settlement's important community programming on both sides of the Williamsburg Bridge. Our hard work, the tremendous efforts of Grand St. Settlement's team, and the generous participation of the local restaurant community truly paid off, making this a deliciously memorable night for all involved.