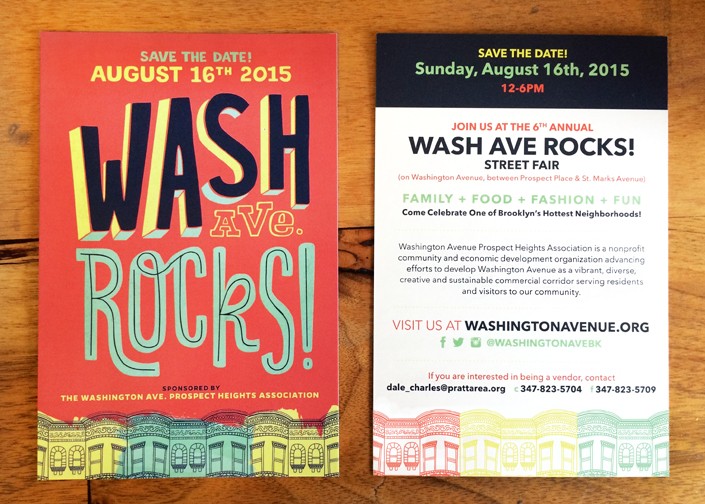 We're so excited to talk about our work with one of our newest clients, The Washington Ave. Prospect Heights Association! WAPHA represents merchants along and around the Washington Avenue business corridor along Brooklyn's Crown Heights/Prospect Heights border, working to organize events, promote local businesses, and beautifying the neighborhood. We have a long history of working with organizations that support and improve their communities, and we were psyched to take on this project.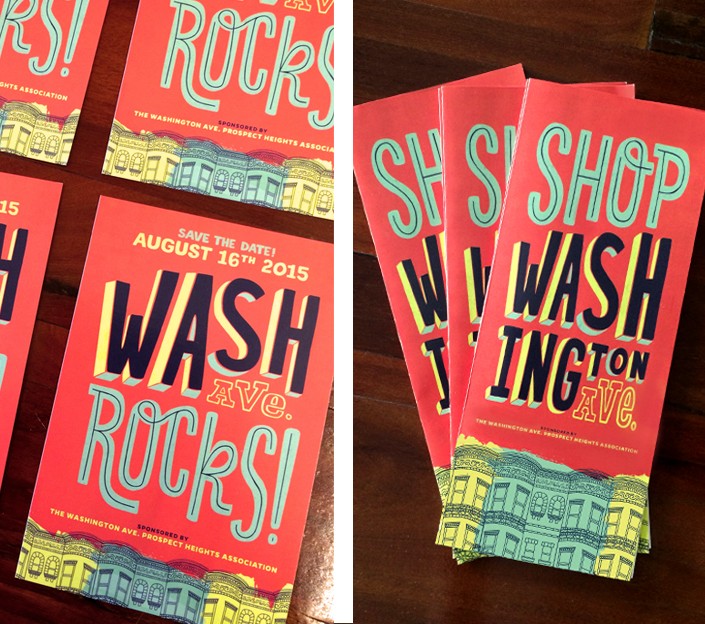 Our initial projects included creating a new cover for their shopping guide, as well as a save-the-date for the upcoming Wash Ave Rocks! street fair, which set the tone for the rest of WAPHA's look and feel. We decided on using bold, playful hand-lettering in a unique color scheme. This solution provides the versatility necessary for event branding, as all of the pieces can be rearranged and resized to accommodate the spaces where they'll be used.

To make the branding Washington Ave.-specific, we drew (literally) inspiration from the architecture on the street. We illustrated the buildings along the street in a detailed line rendering, and highlighted them with splashes of paint.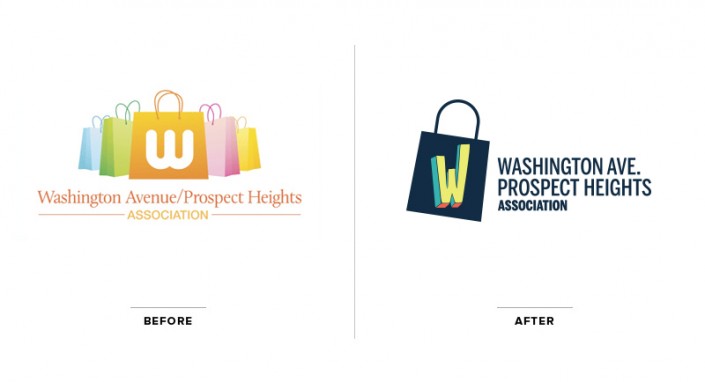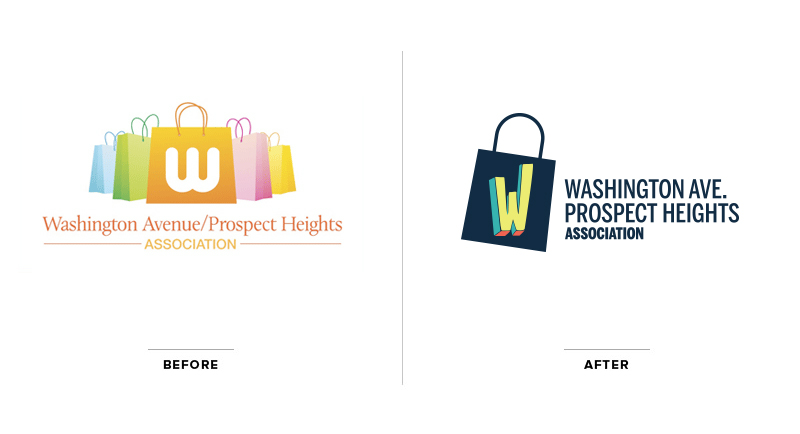 This initial hand-lettering solution lent itself to our logo refresh. We maintained the initial concept of using a shopping bag as the logo, but streamlined and simplified this shape, as well as the accompanying type. The funky "W" was incorporated, creating a new logo that's clean, modern, and can change colors within the palette accordingly.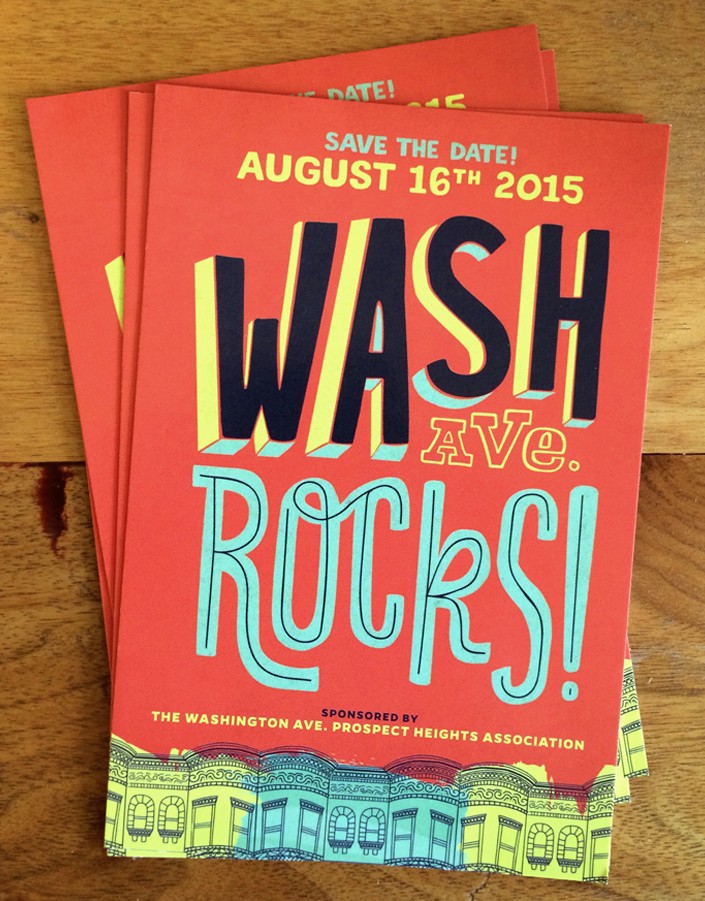 There's more to come in our work with Washington Ave. Prospect Heights Association, and we're looking forward to moving forward with working with this important community organization. Be sure to save the date for Wash Ave Rocks–  Washington Ave. between Prospect Place and St. Marks Avenue between 12-6PM on Sunday, August 16th!