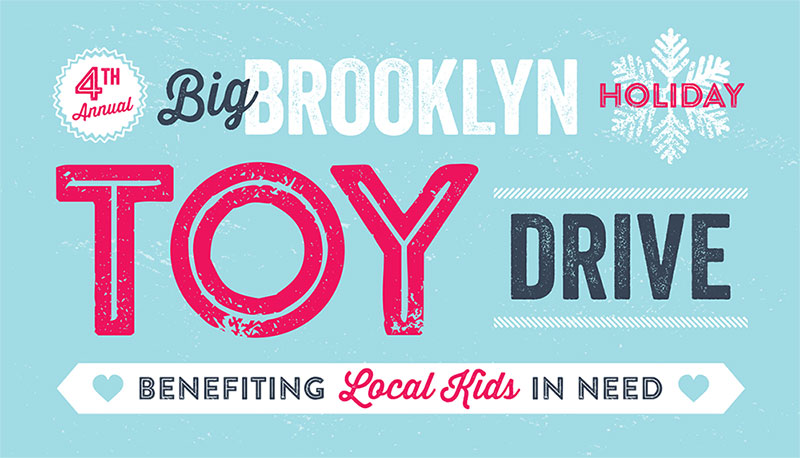 The Big Brooklyn Holiday Toy Drive is an annual event that brightens the holidays for local children in need. Sponsored by the East River Ferry, along with other Brooklyn businesses and organizations, the toy drive will be collection donations from December 2nd – 16th at drop-off locations throughout the borough.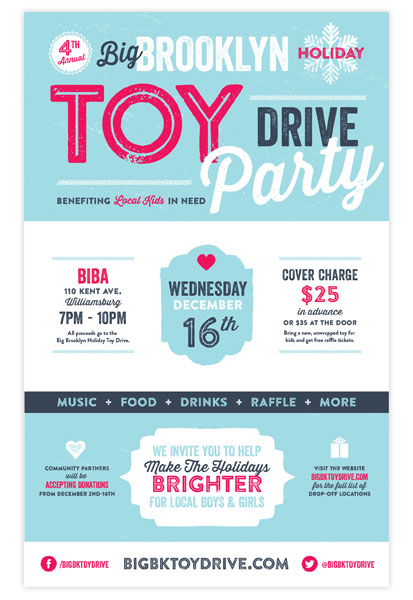 It all culminates in the Big Brooklyn Holiday Toy Drive Party on December 16th, where a $25 advanced ticket purchase gets you in the door at Biba and includes food and an open bar! Bring a new, unwrapped toy for kids and get free raffle tickets. Visit the website to buy your tickets online.
We're proud to have created the identity for this incredible cause since its inception 4 years ago. Each year we've updated the design while still keeping a connection to last year's event. The new color palette and typography give everything a refreshed look and feel, and help differentiate the event from past years.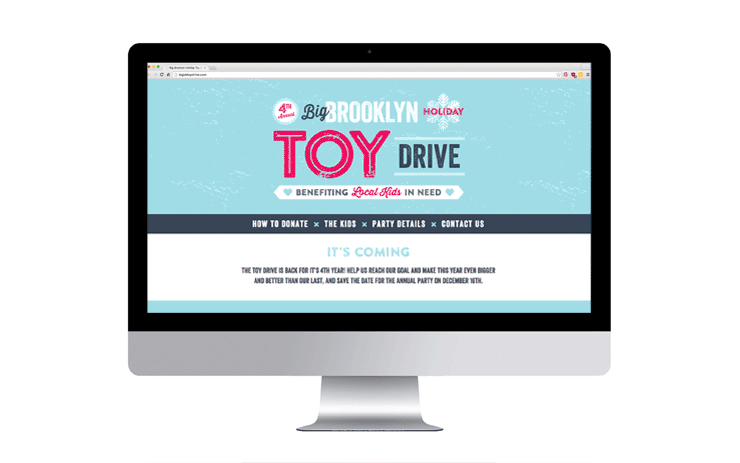 The full suite of promotional materials including the website, posters, banners, donation boxes, web graphics, email blasts and party details are designed by our team and have helped contribute to its success year after year. 2014 was the toy drive's biggest year ever, and doubled the amount of toys collected during the first two years combined! The drive has collected over 10,000 toys that were distributed to children within Brooklyn, and this season they're hoping to collect enough toys to beat the combined donations over the past 3 years.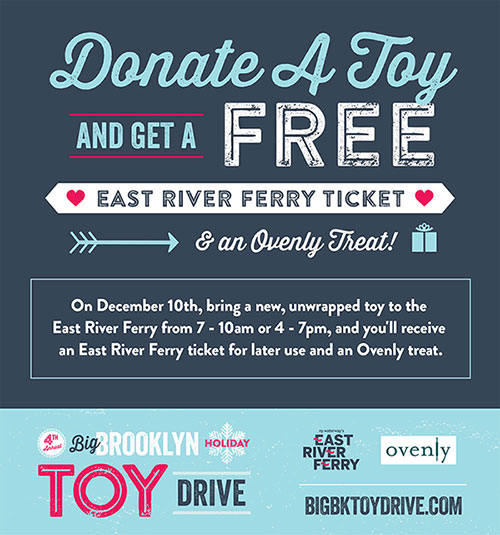 The single-page, responsive website we designed and developed features the drive information, special events, and details on the party. There are so many different ways to get involved, you can even bring a toy to the East River Ferry on December 10th and you'll receive an East River Ferry ticket for later use and an Ovenly treat!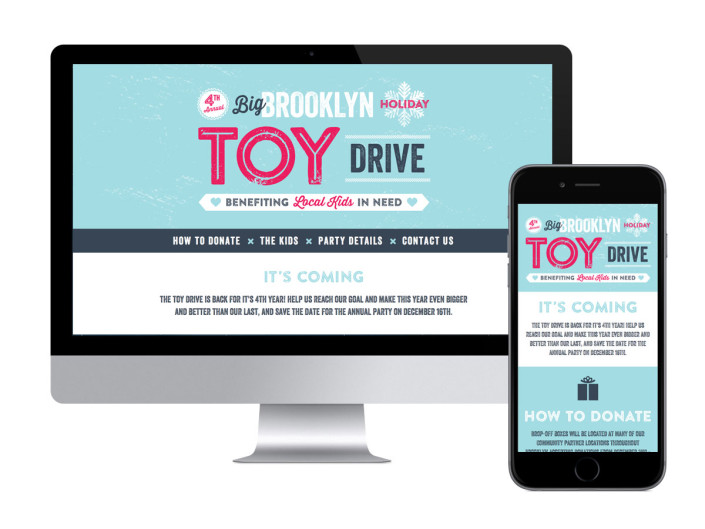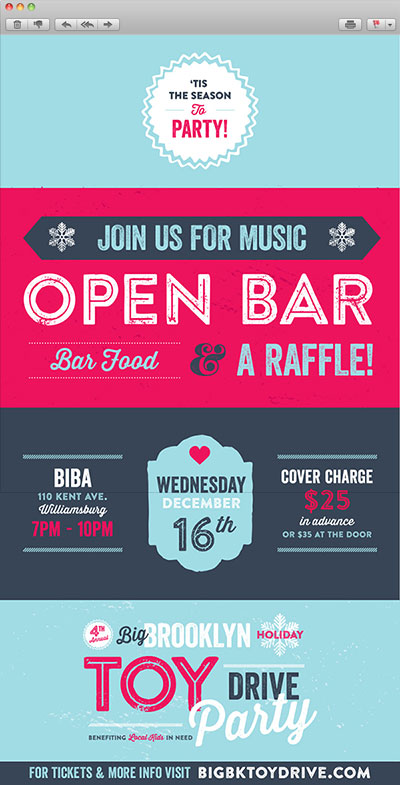 The Big Brooklyn Holiday Toy Drive is a great opportunity to give joy and get some back in the spirit of the season. Help us reach our goal and make this year's drive bigger and better than ever!