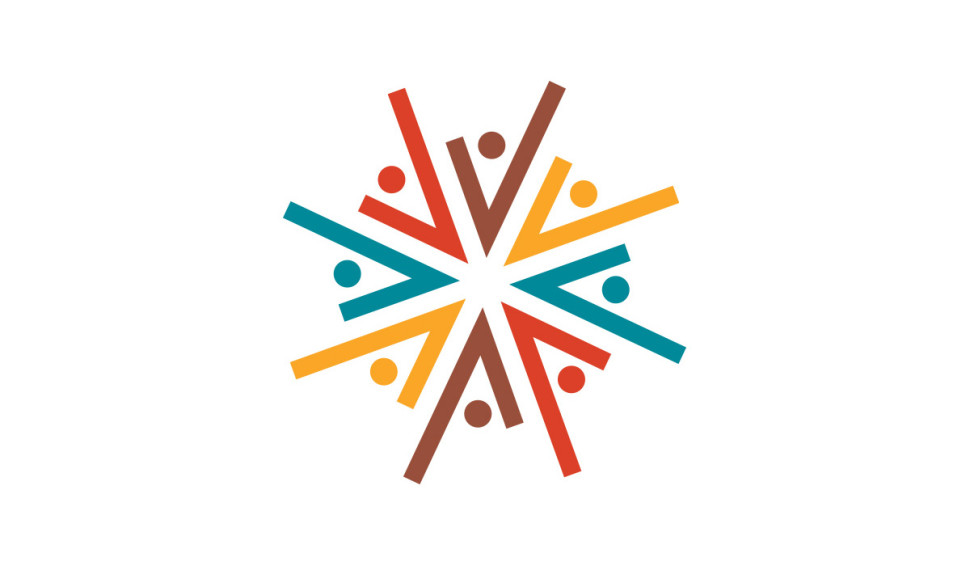 When Grand St. Settlement came to us about rebranding their organization we were thrilled to be a part of creating a fresh, new and distinct identity for such a historic and inspiring neighborhood resource. Based in the Lower East Side of New York City, including neighborhoods on both sides of the Williamsburg Bridge, their mission is to expand opportunities for low-income families and individuals by providing culturally relevant services that support community-building, advocacy, self-determination and an enriched quality of life. Since its founding in 1916, Grand St. Settlement has offered a broad range of innovative programs including early childhood, youth development and community support for adults and seniors.
From academic enrichment, social activities and recreational programs, to job readiness training, free hot meals and health screenings, the incredibly diverse Grand St. Settlement encompasses a wide range of services. Without one main focus, the challenge for us was to create an identity that embodied Grand St. Settlement as a whole.
We researched and studied related logos, including settlements and other non-profit organizations nearby, as well as other strong identities in the same field.
We narrowed our ideas down to three logos. The first was very concrete, representing the neighborhood and a sense of family inside the community, while the other two were more abstract concepts that conveyed a sense of diversity, growth and playfulness.
The client ultimately chose one of the more conceptual logos, with a rich color palette that reflects not only the colors of the brick and brownstone in the surrounding neighborhoods, but also a sense of hope, positivity, warmth and peace. The contrast of these colors also brings to mind diversity, movement, and innovation. The figures joined in a circle reaching outward creates a welcoming impression of unity and togetherness which is what is instantly felt when walking through the doors of Grand St. Settlement.
In our years of partnership with Grand St. Settlement, we've created award-winning business cards, stationery, branding and invitations for their many charity events, as well as a streamlined, responsive website built on a customized CMS platform. The logo and color palette we chose have proven to be a timeless, memorable, and versatile branding solution.
Grand St. Settlement is so fortunate to have found the team at McMillianCo. Their dedication and commitment to creative and resonant design is matched only by their enthusiasm for giving back. Everyone on the team gives their time, talent, and complete attention to not only our projects, but also to our mission and impact. From our agency brand and identity to our programs and events, McMillianCo. continues to bring effective strategy and thoughtful design to make a strong impact through online platforms and in print media. Thanks to their work, Grand St. Settlement is creating a bigger difference in our community.

– Elise Hanks, Strategic Communications Manager at Grand St. Settlement
---