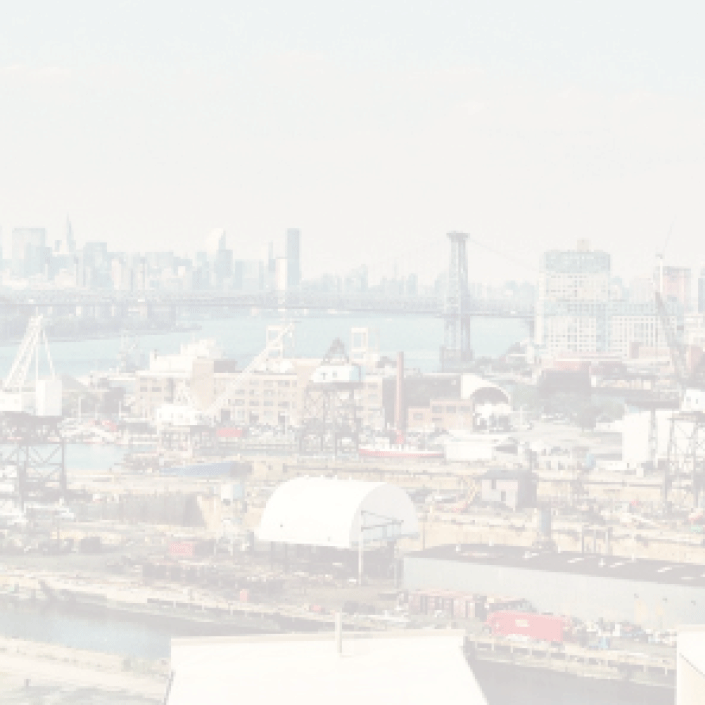 Happy New Year!
In recent years, we've grown as a team tremendously in experience and emerged as a prominent member of the design community of New York City. We're involved in digital and interactive platforms more than ever before, garnering multiple awards for our web solutions. Our work in branding and print design has received significant recognition as well, and continues to be an important aspect of what we do.
Our home in the Brooklyn Navy Yard has proven to be the perfect fit for our burgeoning company. Since our move here, the Navy Yard has developed into a hub for countless other innovative businesses and creatives in all fields. Working within this dynamic environment rich with history inspires us every day.
The lasting relationships we've formed with the people we work for has been one of our greatest sources of pride. We consider our clients part of our family, and the quality of our work speaks for our investment in their successes. We're looking forward to taking on new projects and expanding our diverse clientele while maintaining all of the valued connections we've made along the way.
With so much positive growth and changes, the time has come for a rebrand that better reflects who we are as a company. We're rolling out a new name and a fresh new look to match– including a revamped website that fully showcases our cutting-edge design and web development capabilities.
Simultaneously modern and timeless, our new identity represents our firm in a clean, succinct title. In 2015, McMillian + Furlow is now McMillianCo. We're excited for what's ahead in the new year!