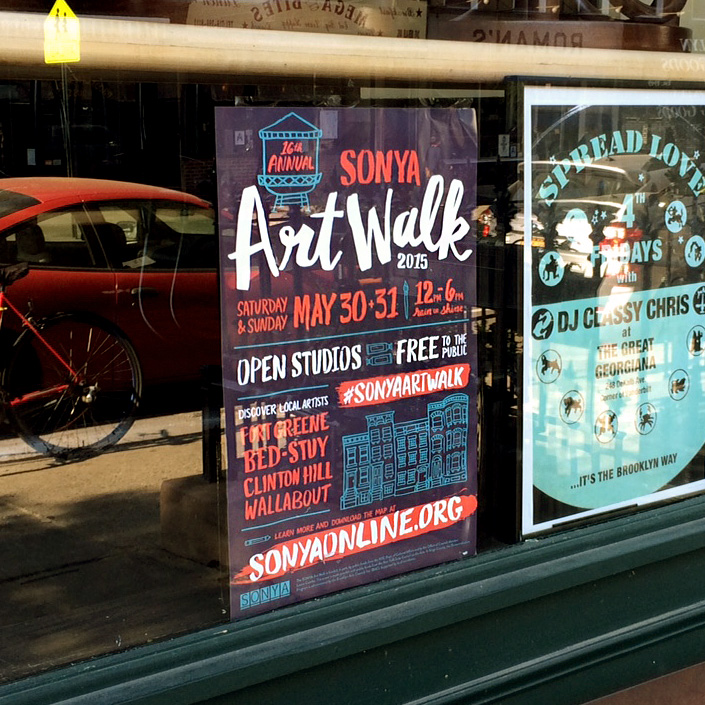 South of the Navy Yard Artists is a nonprofit arts organization that has been bringing together artists in Fort Greene, Clinton Hill, Wallabout, and Bedford-Stuyvesant since 1999. We've been working with our friends at SONYA for many years– we designed their logo, we create promotional materials for their events, and we've had the honor of branding their annual Art Walk several consecutive times. The SONYA Art Walk is their biggest event, featuring the work of over 50 local artists displayed in their own studios and at local businesses. Each year's event branding has had a totally unique look and feel, and we took the 16th Annual SONYA Art Walk in a bold new direction.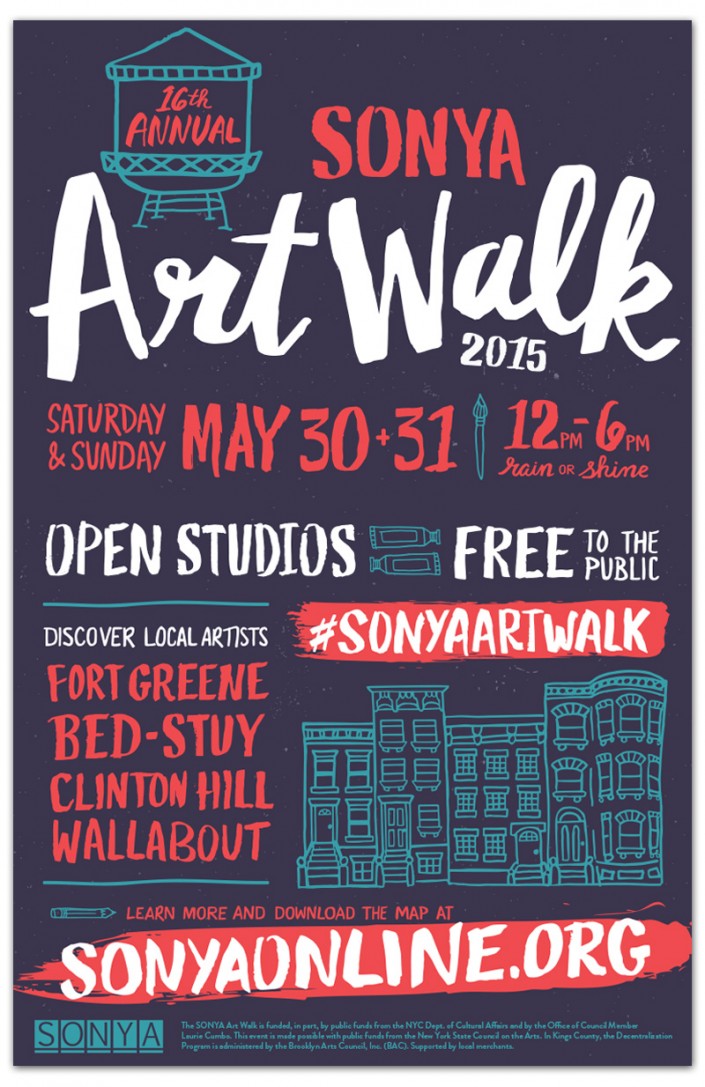 Since this project is for an arts organization, we decided it would be a great opportunity to get creative with hand-lettering and illustration. Instead of more polished and whimsical calligraphy, the style is playfully messy, in a sophisticated color palette with a bit of a gig poster feel. As a Brooklyn-specific nod, we used a water tower illustration in the main identity as well.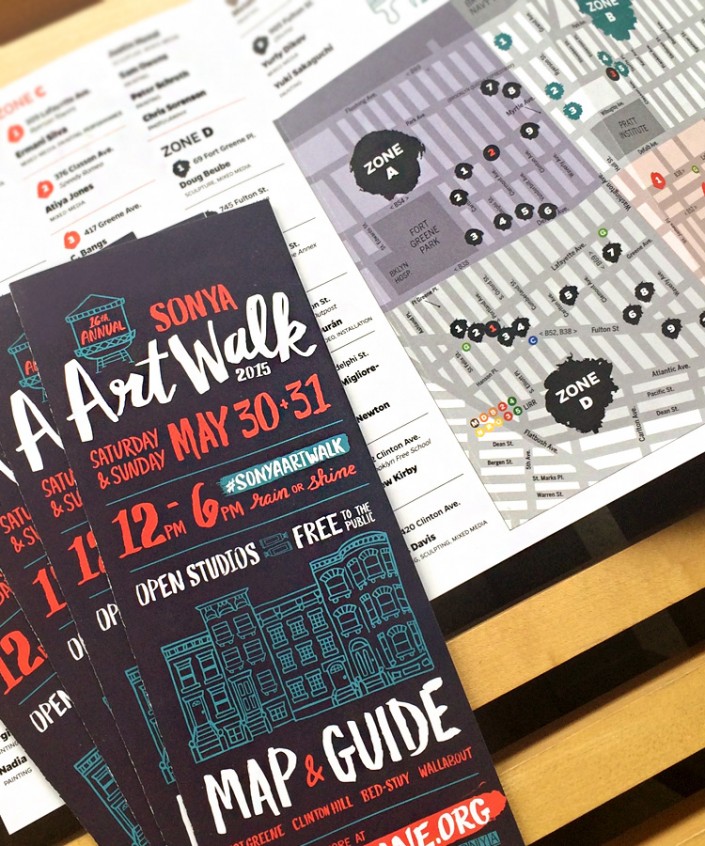 The poster is entirely hand-lettered, as is much of the brochure and postcards. We also made some illustrated elements of art supplies and brownstones, which were applied throughout the materials.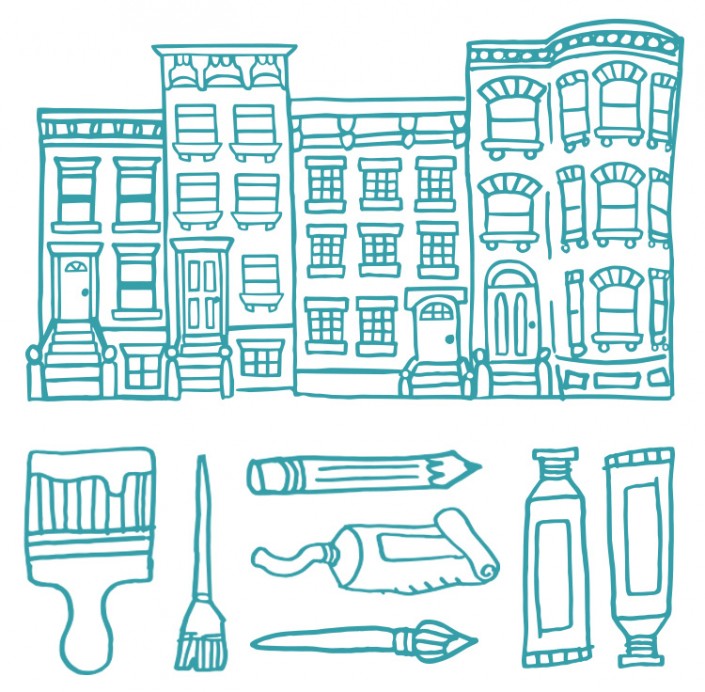 Along with print materials, web elements, and a downloadable map, we used the identity on tote bags, which were given out to participating artists and board members.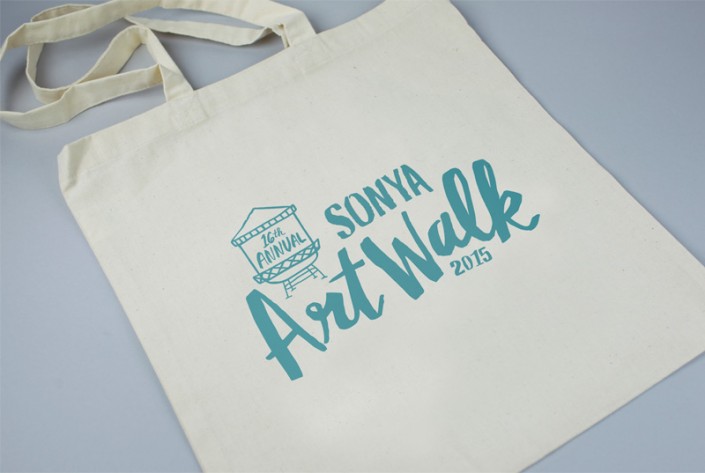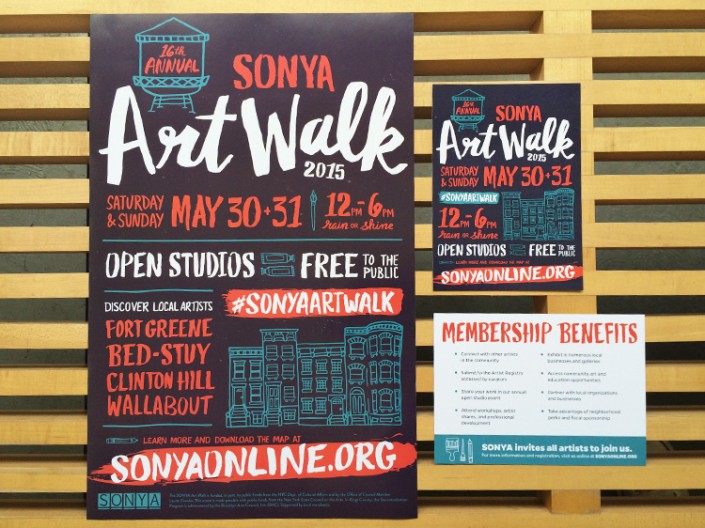 We love the way this year's event branding has come together! The 16th Annual SONYA Art Walk is taking place on May 30th and 31st, rain or shine, from 12PM-6PM. Download our map at sonyaonline.org to plan your self-guided tour– see you this weekend!