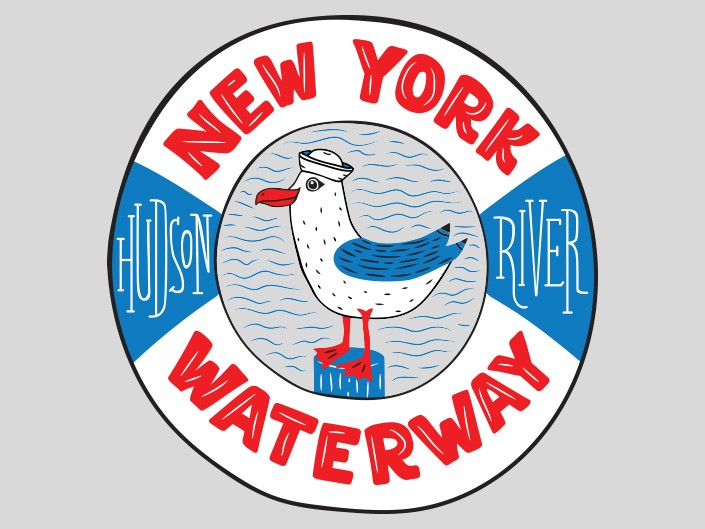 The River 2 River Bash is a block party kicking off the Lower Manhattan Cultural Counsel's 13th annual weeklong River to River Festival. Our clients at New York Waterway needed a series of promotional pieces for this family-friendly event. Thus, Gus the Gull was born.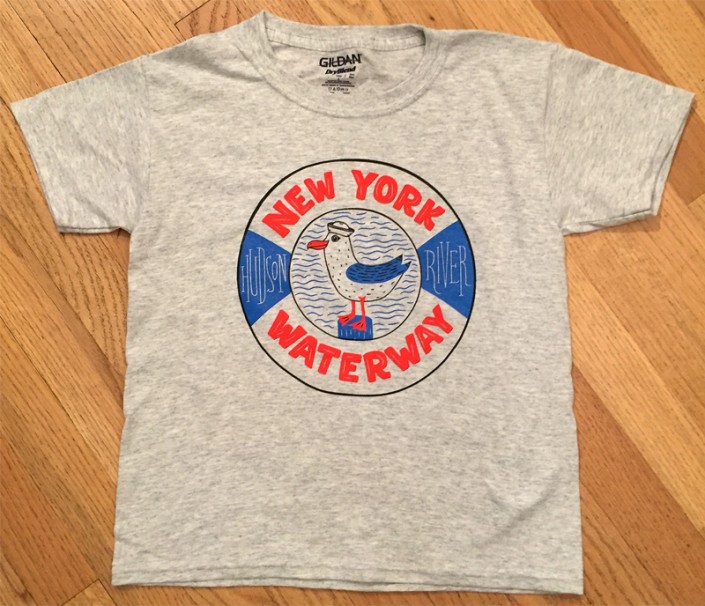 We created this whimsical, nautical illustration of a friendly seagull inside an illustrated life preserver that doubles as a crest bearing the NY Waterway name and the Hudson River, which it services. The design is inspired in part by vintage nautical ephemera and wood-carving with a fun, modern twist.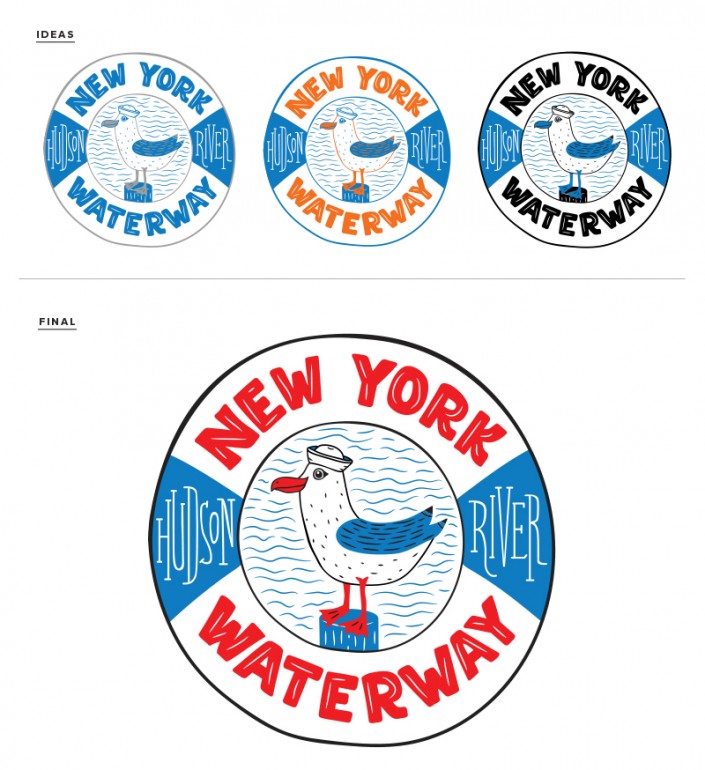 After a few color iterations, we decided to use NY Waterway's own blue and red. This palette further connects the design to the NY Waterway brand, and the vibrant colors keep it kid-friendly and festively patriotic.
Gus and his majestic life-preserver crest were printed on frisbees, T-shirts, and as temporary tattoos.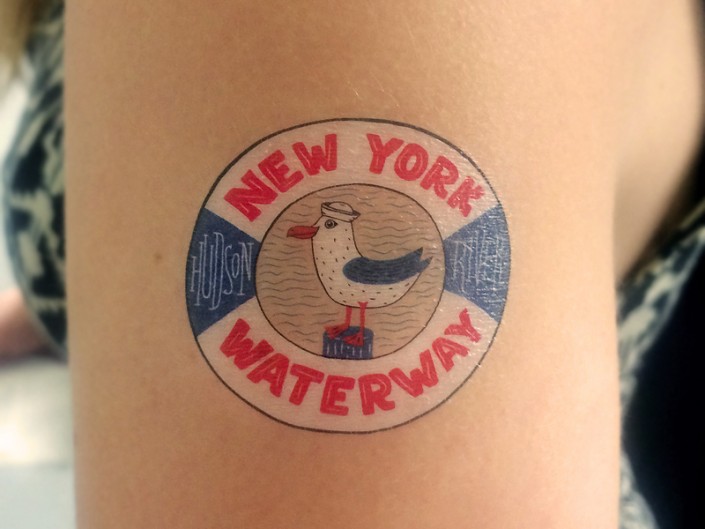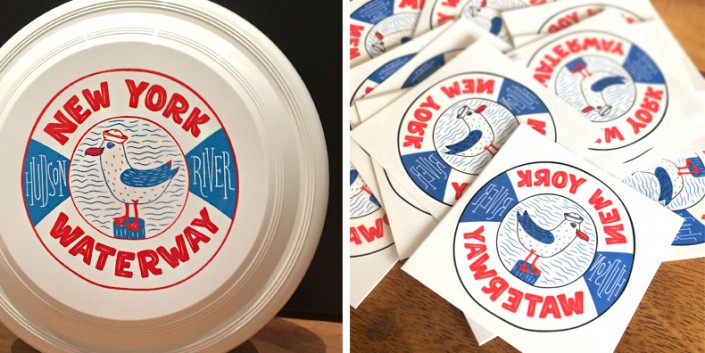 This was such a fun project to work on, and we're excited to see our designs in action at the R2R event. Join the party and pick up some of this awesome swag on Friday, June 19th from 5pm-8pm at North End Way!