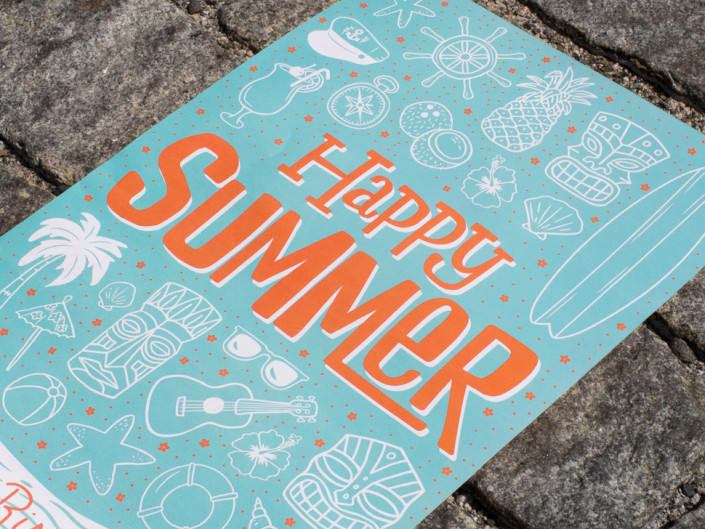 It's the last day of August, and we can't believe how quickly summer went by! We've stayed in the summer spirit all season, working on projects for street fairs, block parties, pride festivals, barbecues, even a summer camp. If you've been following us in Instagram and Dribbble, you've caught a glimpse at the start of our seasonal poster series.
The folks at the East River Ferry asked us to create festive posters to decorate the boats throughout the year. For the first two posters in this series, we hand-lettered seasonal greetings and illustrated of items that symbolize each event, using a reversible color scheme to create two poster options. For our Fourth of July poster, we combined traditional patriotic icons like eagles, flags, and fireworks with the fixings you'd find at a classic summer barbecue.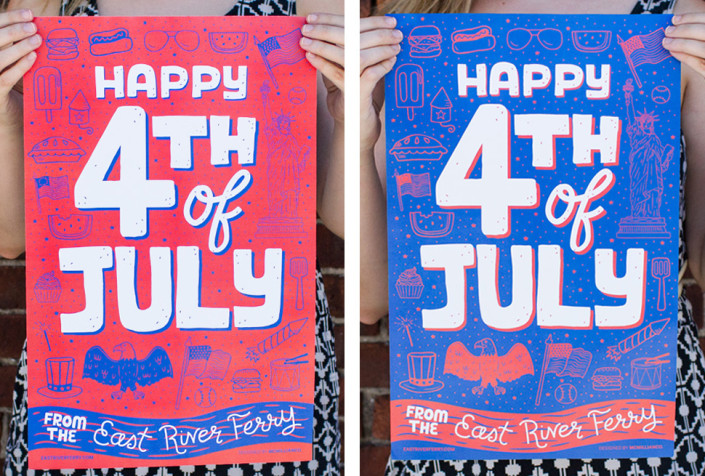 All of these elements came together in a vintage Americana look that we really loved.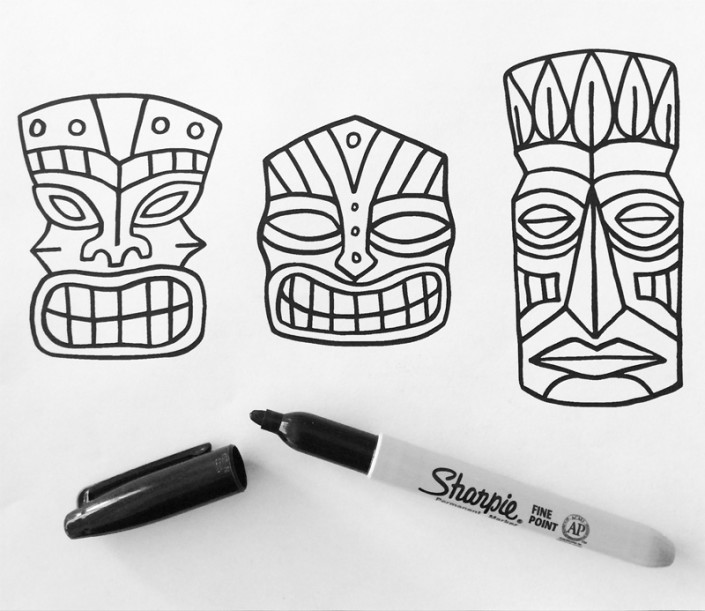 This style lent itself to the '60s tiki party vibe we chose for the summer poster. Out of all the illustrations of surf party must-haves, we had the most fun rendering the tiki masks.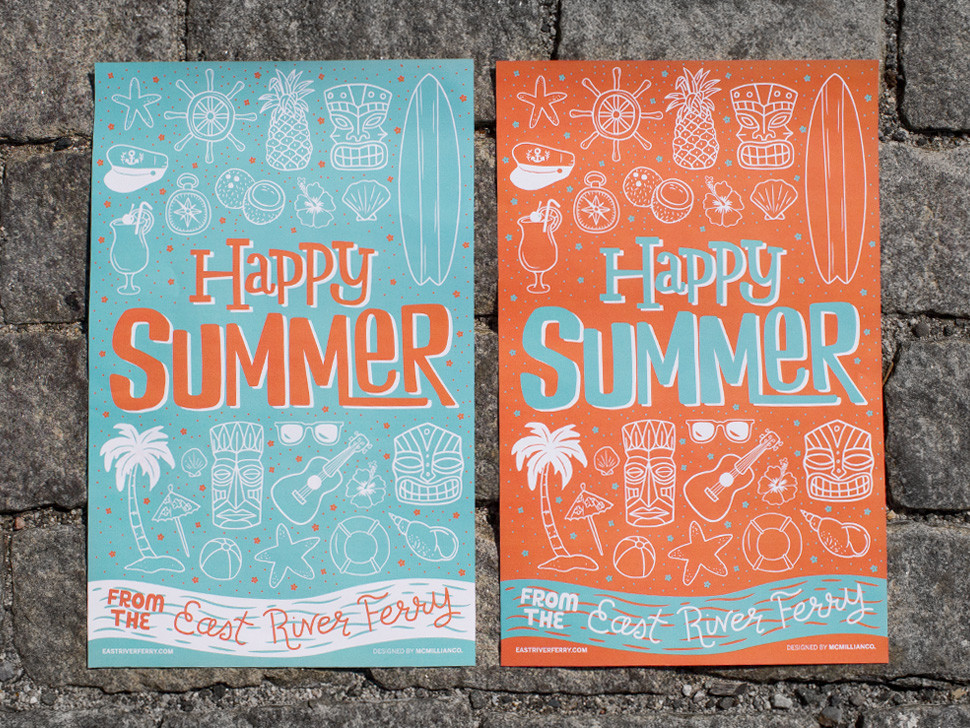 We're really enjoying this ongoing poster project, and we'll be jamming on these year round. Stay tuned for more!